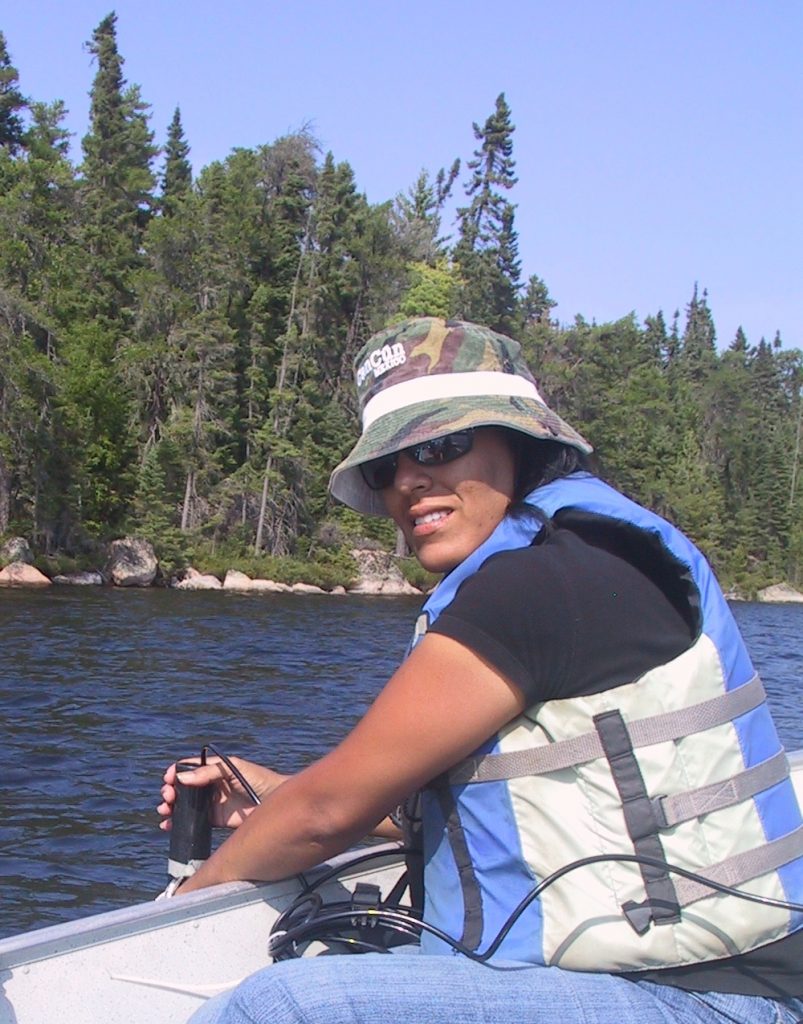 Liset Cruz Font
Email: lisetcruzfont@gmail.com or lcruzfont@wcs.org
Postdoctoral Fellow
Research interests: movement ecology, effects of climate change on fish behaviour, movement and dynamics of fish populations, fish (and fisheries) biology and implications in management and conservation.
Liset is a postdoctoral fellow working in collaboration with Wildlife Conservation Society Canada and the Michael Rennie's Community Ecology and Energetics lab at Lakehead University. Her interests are broad, and are related to all aspects of fish biology and ecology applied to conservation and management. She has worked extensively on behavioural movements of fish related to bioenergetics and environmental factors, the implications of climate change in the life history of fish species, their behaviour, movement and dynamics of their populations. She is also interested in the food web relationships that influence the movement behaviour of fish populations.
Currently, Liset is studying the movement ecology of Lake Sturgeon in Ontario's Far North rivers impacted by hydroelectric power generation facilities. She is also working on implementing agent-based models in the assessment of development disturbances in these populations of Lake Sturgeon
She completed her bachelor (BSc) and masters (MSc) in Cuba, at the University of Havana, and a PhD at the University of Toronto, Canada. She also completed a postdoctoral fellowship looking at the links between fish movements and rapid temperature changes in Toronto Harbour, in collaboration with Steven Cooke (Carleton University), Mathew Wells (University of Toronto), Susan Doka (DFO) and Jon Midwood (DFO).