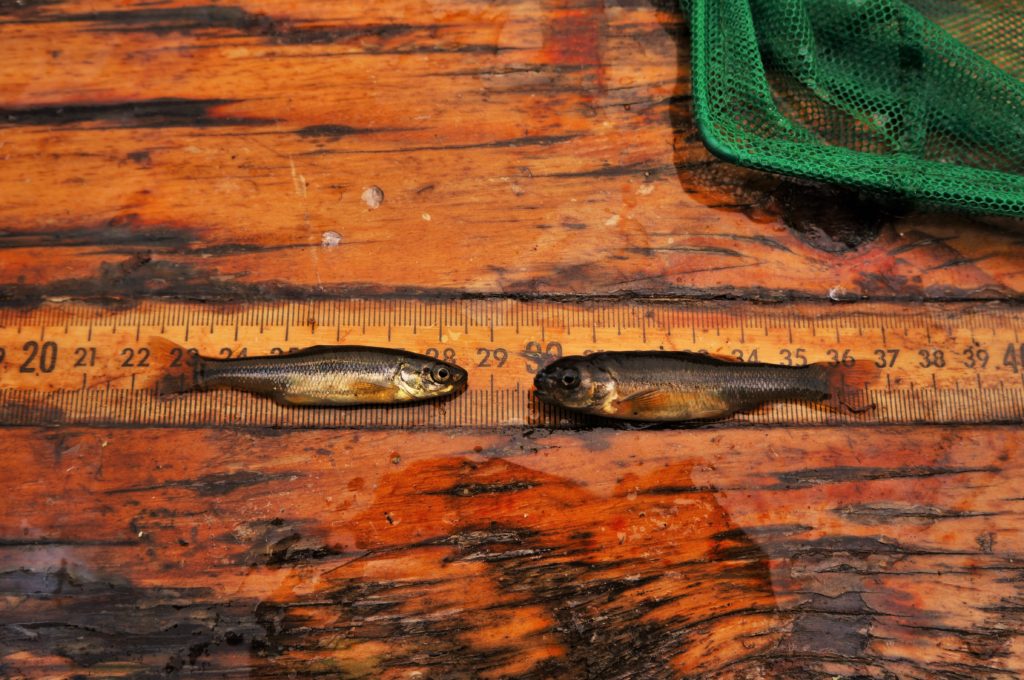 Bioenergetics
Understanding optimal life histories in the field can be greatly improved by understanding energy intake rates and how that energy is allocated. Using a combination of field studies, laboratory-based physiological experiments, analytical methods, and mathematical models, our group applies bioenergetic theory to wild populations of fish to understand how they respond to ecological change.
Past work in this theme demonstrated the importance of activity costs in (a) dictating optimal life history strategies for sexual size dimorphism, and (b) mitigating the effects of invasive species.
Current research is evaluating energetics of fish resulting from whole-lake contaminant exposures. Experimental work in the Biology Aquatics Facility at Lakehead University is also being used to evaluate resting metabolic costs in fishes to help test eco-evolutionary theories of animal personality and pace-of-life syndrome.